Itchy. Flaky. Ashy. Dull. Whatever you want to call it, it's dry skin. Some people are born with it. Some people get it in the wintertime, or if they move to a new climate. Some develop it because of an illness or a medication. Whatever the cause, there is a way to make it better. One of the easiest solutions is simply to use one of the best body moisturizers for dry skin.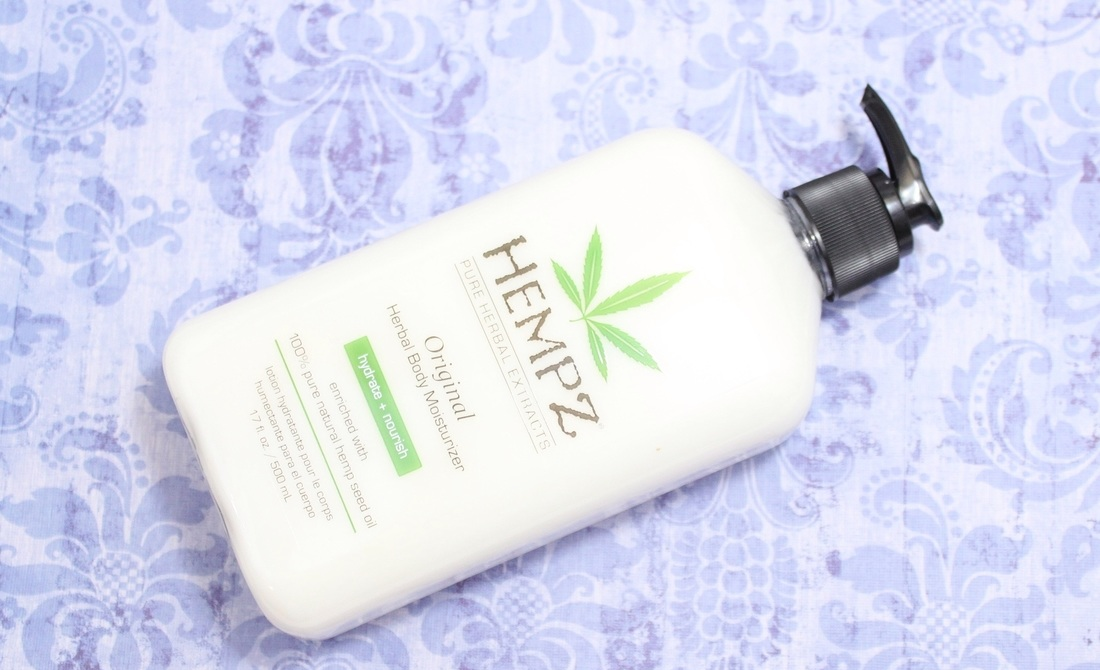 What makes a moisturizer best for dry skin?
When you shop for a new moisturizer, look for these ingredients to help heal dry patches and stop the itching:
Aloe vera that heals skin
Humectants like glycerin, grape seed oil, and hyaluronic acid that hydrate thirsty skin
Vitamin E, sometimes listed on labels as tocopheryl acetate
B3, known as niacinamide, that helps skin form a protective barrier
Emollients that lock in moisture—plant oils like coconut, jojoba, sunflower, olive, almond, and shea butter, also listed as butyrospermum parkii
Alpha hydroxy acids that exfoliate dead skin (but can increase sensitivity to UV rays)
The way to heal dry skin is to get rid of dead skin cells, encourage new cell growth, hydrate tissue, lock in moisture, and form a protective barrier against dry air and other harsh environmental conditions. Some of the moisturizers in this review work even better if you apply a thick layer at night and let them work while you rest.
Now let's take a look at the best body lotions and creams for dry skin.
The top body moisturizers for dry skin
We'll begin with a brand that your dermatologist may have mentioned.
Eucerin Intensive Repair Very Dry Skin Lotion
Eucerin's Intensive Repair Lotion exfoliates dead, dry skin with alpha hydroxy acids, then seals in moisture to soften skin, heal cracks, and stop itchiness. It's fragrance-free and non-comedogenic to avoid irritation and breakouts. Users say it's very thick and soothing. Some prefer to apply it at night, partly because it can make their skin burn easier, and partly because it's so rich.
Hempz Original Herbal Body Moisturizer
Fans of Hempz Original Herbal Body Moisturizer say it smells great and makes their skin as soft as silk. It contains hemp seed oil that's free from parabens, gluten, and THC (the psychoactive substance). The formula is packed full of fatty acids, amino acids, and vitamins to neutralize environmental damage and heal skin.
Aquaphor Advanced Therapy Healing Ointment Skin Protectant
Your doctor may have recommended Aquaphor if you have cracked, dry skin. It contains petrolatum, the main ingredient in Vaseline, plus panthenol and glycerin to smooth and restore skin. It protects from new damage while it heals the old.
You can use it anywhere on your body, from your lips to your feet. Many tattoo artists recommend covering new tattoos in Aquaphor to protect your skin for the first few days. Some parents use Aquaphor to cure diaper rashes on their children.
Aveeno Daily Moisturizing Lotion for Dry Skin
Aveeno's Daily Moisturizing Lotion isn't as thick and heavy as some of the ones we reviewed above, but it's a great general-purpose moisturizer to protect your skin every day. It's been clinically proven to improve dry skin within two weeks. One application will protect your skin for up to a full day.
The formula has no artificial fragrances and no pore-clogging oils. The colloidal oatmeal soothes skin and draws in moisture while dimethicone forms a protective layer on top. Users say it makes their skin baby soft.
CeraVe Moisturizing Lotion
CeraVe's Moisturizing Lotion is made to take care of sensitive skin. It's fragrance-free and non-comedogenic, and especially nice for users who suffer from eczema. The formula is designed to hydrate skin all day long.
Cetaphil Restoraderm Eczema Calming Body Moisturizer
Cetaphil's Restoraderm Moisturizer has the Seal of Acceptance from the National Eczema Association because it's gentle on sensitive skin. It doesn't have fragrances, parabens, or nut oils, and it's safe enough to use on babies aged 3 months and up.
The formula has ingredients naturally found in skin, but may be lacking if your skin is especially dry. Those ingredients are pyrrolidone carboxylic acid and arginine, which moisturize skin. The label also lists moisture-retaining and protective components like niacinamide, allantoin, and panthenol.
Alba Botanica Very Emollient Body Lotion
Alba Botanica's Very Emollient Lotion renews your skin with the power of alpha hydroxy acids that gently exfoliate dead cells. This allows the glycerin, grape seed oil, and aloe hydrate better. Then the safflower and sesame oils seal in moisture to keep skin smooth and soft.
The formula avoids parabens, phthalates, and artificial fragrances, plus it's cruelty-free. Users say it feels thick and rich but isn't greasy. Some have had success in treating eczema with it.
Jergens Ultra Healing Lotion
Jergens is one of the least expensive lotions in our review, and it's very popular. The Ultra Healing formula has Vitamins B5, C, and E to make skin healthy again. Jergens says it triples the moisture content for up to 24 hours after application. Users say it is thick and creamy, but doesn't have a strong scent and sinks in fast.
Neutrogena Body Lotion for Dry Skin, Light Sesame Formula
Neutrogena's Sesame Formula is one of the lightest-weight lotions in our selection today. It's based on sesame oil, high in Vitamins A and E and fatty acids. Sesame oil is anti-bacterial, good at soothing inflammation and softening dry skin. Users love this lotion because it blends into their skin quickly, has very little fragrance, and makes them feel silky soft.
Curel Ultra Healing Lotion
Curel's Ultra Healing Lotion reinforces skin's natural ceramide levels to help your skin retain moisture. The idea is to lock in hydration and help skin heal so that dry patches go away. Users like this formula because it's non-greasy, is unscented, and its effects last all day long.
Lubriderm Advanced Therapy Extra Dry Skin Lotion
Lubriderm's formula was made specifically for extra dry skin. It has Vitamins E and B5 to protect from environmental damage, plus a dose of natural lipids found in healthy skin. Its effects endure up to a full day after you apply it.
Puracy Organic Hand and Body Lotion, Lightweight Unscented Natural Moisturizer for All Skin Types, Developed by Doctors, Fragrance Free
Fans of the Puracy Unscented Natural Moisturizer praise its safe, non-toxic formula that heals and protects extra dry skin. Puracy doesn't include artificial fragrances, silicones, dyes, formaldehyde, phthalates, petrochemicals, nut derivatives, gluten, animal by-products, or parabens in this product.
Instead of harsh ingredients, the lotion contains aloe, Vitamins B5 and E, shea butter, coconut, jojoba, and sunflower oils to nourish and soften skin. Users say it keeps them hydrated all day long. If you don't love it, contact Puracy because they have a 100% satisfaction guarantee.
bliss Body Butter
You may have experienced bliss Body Butter at a spa. It smells like fresh citrus fruit and feels thick and rich. Even though the formula is rather heavy, it's not greasy. It goes to work quickly, smoothing over flaky, scaly skin to make it look like new again.
bliss High Intensity 24-Heaven Healing Body Balm
bliss' High Intensity 24-Heaven Healing Balm removes dead skin and saturates the rest with moisture that lasts up to 24 hours. Users say it has a creamy, whipped consistency and a soft scent. It sinks in fast and makes skin feel like silk.
La Roche-Posay Lipikar Body Milk Lipid Replenishing Body Lotion with Shea Butter
La Roche-Posay is a French manufacturer of high-end skin care products sold around the world. Their Lipikar Replenishing Body Lotion has a light and silky texture specifically formulated to improve moderate to very dry skin. Its base is natural mineral spring water, plus it contains shea butter to lock in moisture. Users say it absorbs quickly and makes skin feel smooth.
Eau Thermale Avène Xeracalm A.D Lipid-Replenishing Cream
Avène is another famous French brand that uses natural thermal spring water ("Eau Thermale") as a base for its moisturizer. The Xeracalm Lipid-Replenishing Cream is made to be safe and effective for people suffering with atopic dermatitis and eczema, but it's healing for anyone with very dry skin.
Eau Thermale Avène Trixéra Plus Selectiose Emollient Balm
Avène's Trixéra Plus Emollient Balm is designed for users suffering from psoriasis, eczema, and dermatitis. It can be applied to faces and bodies without causing irritation or breakouts. It avoids irritants like parabens and fragrances in favor of natural spring water and a blend of skin-healing and softening ingredients. Users who have tried this Balm and the Trixéra Cream say the Balm is thicker and perfect for soothing winter-dry skin.
AmLactin Alpha-Hydroxy Therapy Ultra Hydrating Body Cream, Fragrance-Free
AmLactin's Alpha-Hydroxy Therapy Cream subtly scours away dead skin so you can enjoy healthy, hydrated skin sooner. While you can use it on your whole body, some users prefer it for tough areas like their elbows, hands, and feet. The formula doesn't have an artificial fragrance and it sinks into skin very quickly.
Bag Balm
Yes, this is made for treating chapped cow udders. That's why it's fantastic for solving dry skin on your hands and feet. Ask any farmer—they probably use it on their hands, too. Bag Balm has been curing dry skin since 1899.
Accessories to care for dry skin
If you can exfoliate or remove the top layer of dry, dead skin, your body can absorb the moisture it needs.
Kiloline Exfoliating Loofah Pad
One of the best ways to help your new moisturizer work faster is to remove all the dead skin on the surface of your body. Use this natural loofah pad to wash away dried out cells in the shower.
Aquasentials Easy Lotion Applicator with Handle
Putting lotion to stop itchiness on your back is not easy. You need a friend, or this lotion applicator with long handle.
Eurow Cotton Cosmetic Moisturizing Therapeutic Gloves
After you've coated yourself in hydrating moisturizer, wear these gloves while you sleep. You won't believe how baby soft your hands feel in the morning.
Cure itchy, dry skin in just one night
Do you want a quick fix to resolve your dry, cracked skin as fast as possible? You can visit a spa for some pampering, or try these tips to take care of the problem at home.
Plan a night in, with the idea of getting into bed early for plenty of sleep.
Drink plenty of fluids throughout the day—eat juicy fruits and vegetables, too.
Take a relaxing bath or shower with water that's not too hot or too cold.
Use a loofah and/or an exfoliating scrub all over, especially on dry patches, without scraping your skin raw.
Pat dry and while your skin is still soft and damp, go to the next step.
Don't leave the steamy bathroom yet—now is the time to apply moisturizer. Lather it on and massage it in well. If you have cracked heels or hands, put on a thick layer of a product like Aquaphor and don a pair of socks and/or gloves.
Get to bed early for some beauty sleep.
Wake up refreshed and impressed at how well your new body moisturizer renewed your skin!
Many times people rely on their lotion alone to solve the problem for them, but if their skin is very dry, lotion may not be enough. Some lotions have a lot of emollients that form a barrier to lock in hydration, but these don't work well if the skin underneath is dried out.
It's very important to exfoliate, or remove dead skin to allow moisturizers to sink in and hydrate. It's even better if you can apply a moisturizer right after a bath so that it goes to work on damp skin. Of course, hydrating from the inside out by consuming enough water, teas, and juices is very helpful too.
Conclusion
We hope that today you discovered the perfect moisturizer for soothing and curing your dry skin. Check back soon to view new reviews of the top skin care and beauty products.